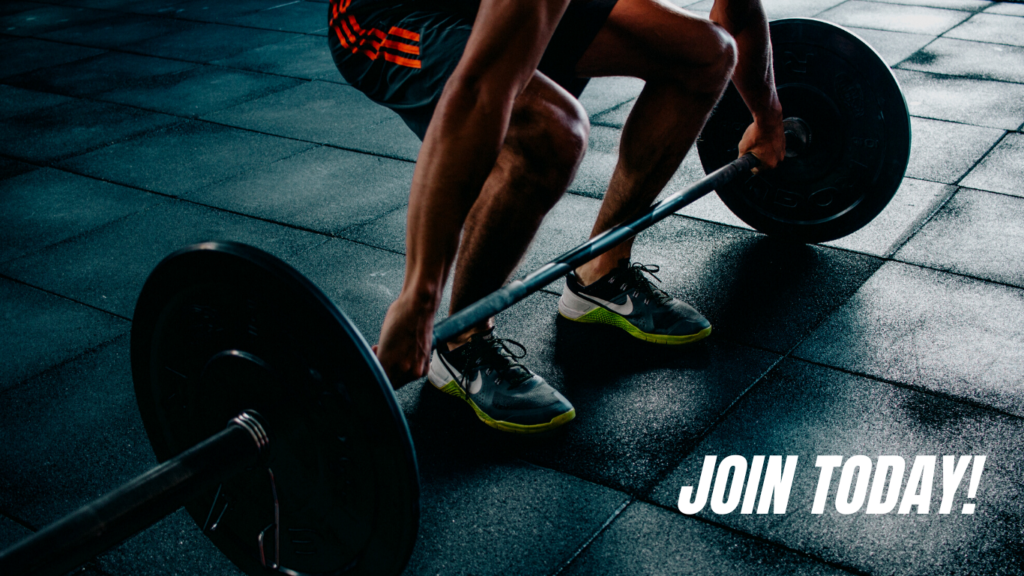 Athlete Of The Month Of August: Jenifer Robert
Big shout out to Jenifer Robert for being named the August Athlete of the month! Jenifer is always pushing herself to get one step closer to her goals. Make sure to drop by the 9:30 AM class and give her a well deserved congratulations!! Great job Jenifer!!
What inspired you to start CrossFit?
I started CrossFit because I have been extremely overweight since having my first kid 7 years ago. Now that I'm done having kids, I want to focus on gettin my body back to something I can be happy with.
Tell us a little bit about yourself…What's a typical day for you? Anything you'd like to share?
I wake up at 7am, wake up kids, i get the kids ready for school, drop them off and either go to work or CrossFit. After CrossFit I go to the grocery store to make sure I have everything I need for dinner. I get home and clean the house and do laundry, I shower and then eat a meal. After that I do a little work from home then it's time to pick up the kids. I usually attend the 9:30am class.
Any favorite moment or memory since starting with us?
Most memorable moment at Bear Mountain CrossFit has been just feeling great afterwards, every single time.
Any favorite or least favorite movements?
Well my least favorite movement is the burpee. I can't say I have a favorite movement. They are all challenging but rewarding.
Favorite movie?
Favorite movie is probably black panther. I've seen it maybe 15 times on Disney+.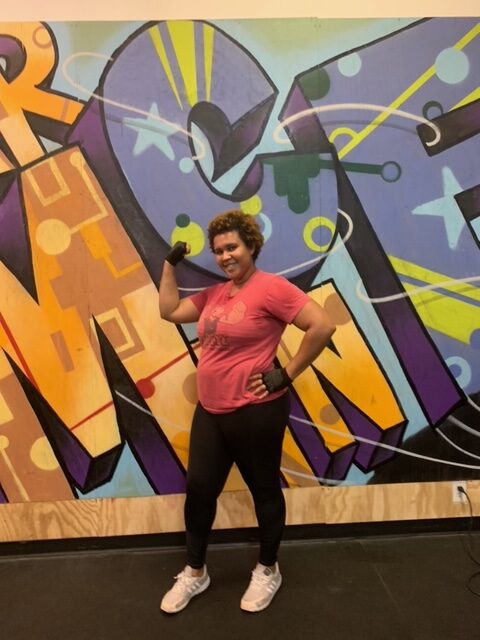 CrossFit Teens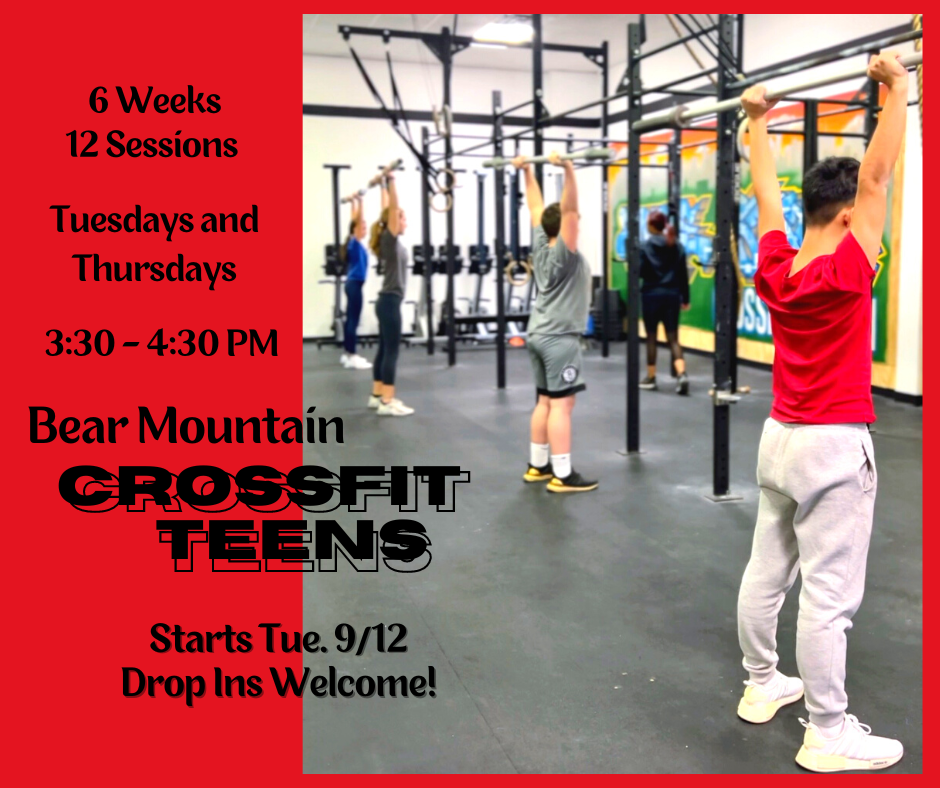 To start the school year strong CrossFit TEENS returns for the fall. Bear Mountain CrossFit Teens is a strength and conditioning program designed for both, athletes and non-athletes ranging from age 13-17. Coach Reba's program combines age appropriate weightlifting and gymnastics with high intensity training. The goal is to deliver optimal fitness and performance as well as establish a lifetime love of fitness.
Community Run/Walk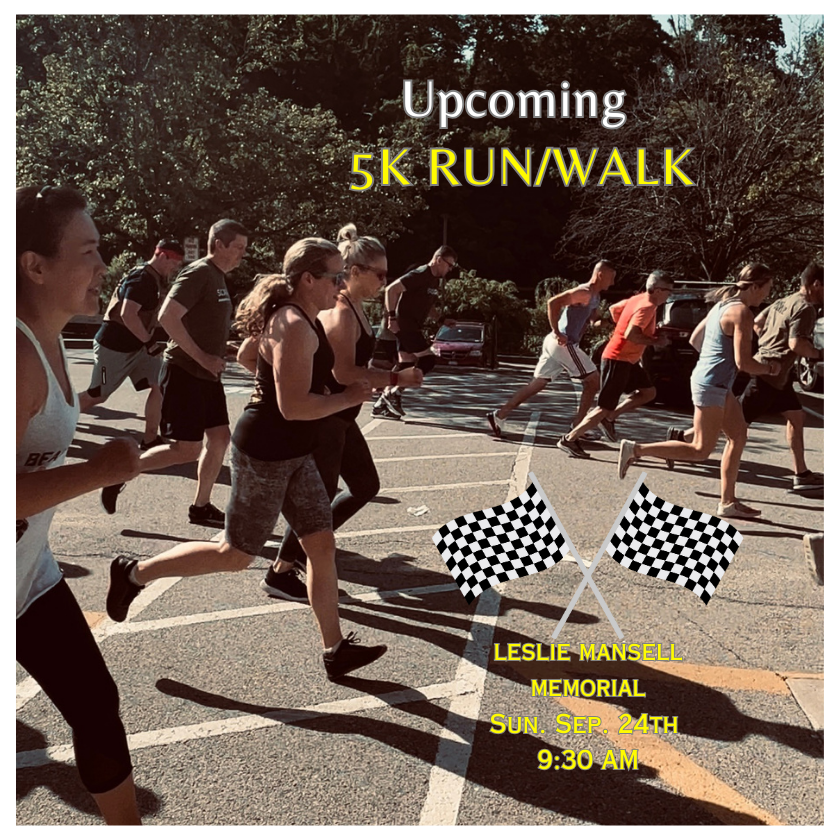 Come together in a fun and rewarding way to support our community. All net proceeds and donations will benefit a great cause and organization.
Colo-rectal cancer is the third leading cause of cancer-related deaths in both men and women in the United States. The Leslie Mansell Memorial celebrates Leslie's life on September each year by bringing awareness to Colo-rectal Cancer, the illness that took her life, and generating funds for clinical research. Leslie was only 51 when diagnosed with stage 4A colon cancer. Our friend Maureen Clarke was Leslie's friend and neighbor and has been an strong advocate for this yearly celebration supporting the work of the Colorectal Cancer Alliance. Great 5K for kids and dogs!